Prisoner camp in Kantemirovka
Verfasst: 16.01.2008, 19:22
We were sent a photo of a windmill and a German Wehrmacht car with some soldiers, and in the background some huts: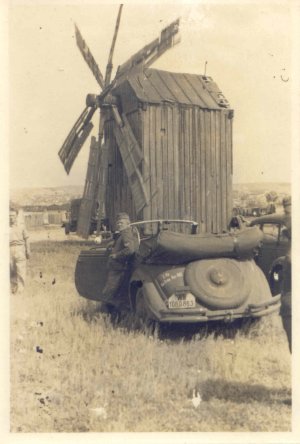 On the back of the photo a handwritten text says: Mühle beim Gef.-Lager in Kantemirowka - Mill at the prisoner camp in Kantemirovka: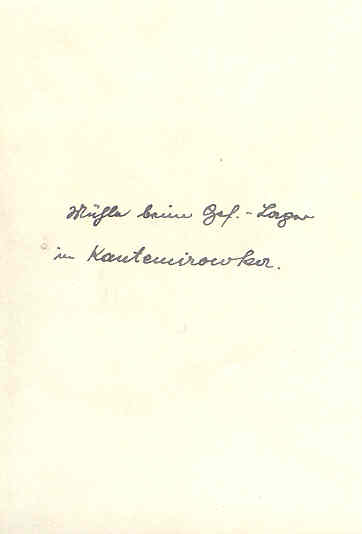 Does anyone know anything about this prisoner camp? Was it a POW camp? Maybe it would help to decypher the inscription on the back of the car which probably indicates the unit. It seems to be the car of a German officer (maybe the photographer) with his driver.
Thank you very much for any help or advice you can give.